My Secret Special Offer Page
If you have reached this page it's because you are a newsletter subscriber and have been sent the secret link. If you leave this page the only way of finding it again is to use the link provided.

I'll be updating this page with a new special offer each month.

Just remember it's a secret...
March - Special Offers.
Want any of my special offers gift wrapped and sent to someone special? just drop me a note and I'll sort it xx
Hand Finished Murmuration Prints
Medium Prints are 30cm x 22cm, hand finished and mounted to 40cm x 33cm approx.
Hand finishing means each of these prints are individual works of art in their own right.
All ten medium prints are exclusive to Newsletter readers until May.
£55 collection only
£67 posted within the UK only
"Murmuration 4"
Murmuration 4 is SOLD
"Murmuration 5"
Before the Murmurations Medium Print
This print is available with just £2 P&P if purchased with a hand finished print.
Memories of Summer
These mini prints have now SOLD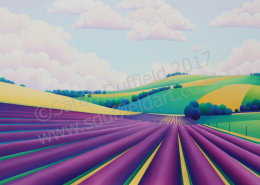 STUDIO SALE - If you or someone you loves has an affinity for Chanctonbury Ring ...
Then I have a very special offer just for you.
I have just one, beautifully, hand drawn, original charcoal picture of Chanctonbury Ring from Buncton Church yard available.
The original artwork is gutter mounted: this means my framer leaves a "gutter" (a small gap) between the mount and the artwork when mounted. Due to the unstable nature of charcoal (regardless of whether fixative has been used or not and I've used LOTS) this gutter allows any dislodged pigments to fall behind the mountboard, to avoid it floating around in the frame and damaging the artwork & mount etc.
Size including Mount is approximately 66 x 48.5 cm
Price £55 collection only - this is a huge price reduction because stored art makes me sad, I want someone to enjoy this on their wall.
You can find out more about this item here.
Enjoy your Art. S x